About Me
Jenn Kadri
Certified Personal Trainer, Certified Nutrition Coach,
Behavior Change Specialist,
Fitness Educator
Snapshot of my story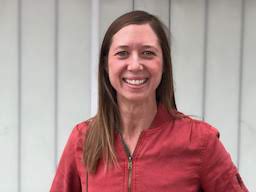 Fitness, or rather an active life, has always been a part of who I am. For as long as I can remember, I have always loved moving and discovering what I am capable of with my body. I was a competitive athlete from the age of 5 through college where I competed in cross-country and the 800m. Since then, I have completed 15 marathons, an Ironman, competed in a figure show, biked from the north to the south of Israel, hiked rim to rim in the Grand Canyon, and completed multiple obstable course races. Pushing myself physically and mentally has expanded who I am as a person.
Breakthroughs in fitness equal breakthroughs in life. That is a philosophy I use with myself and all of my clients. Growing up, I was super shy but when I was playing sports, working out, running, or moving in general I really felt alive and true to myself. This lead me to study Health Management with an emphasis in Exercice Science for my undergrad and Nutrition and Exercise Science post-graduate. This was the beginning of my fascination with human movement, nutrition and health.
Over the past 17 years, I have studied several different views and certifications all with the idea that different perspectives or approaches will provide me tools to support more people in living healthier, happier lives. After spending the last 15 years in big corporate gyms training, managing and educating trainers, I decided it was time for me to go virtual and expand my ripple impact worldwide…the birth of Jenneration Fit.
---
Certifications and specializations
NASM Certified Personal Trainer
NASM Corrective Exercice Specialist
NASM Certified Nutrition Coach
NASM UFC Certified
Strongfirst Kettlebell
TRX STC & Rip Trainer
Bulgarian Bag Certified
Z-Health R&I Phase
ACE Behavior Change Specialist
Progressive Calisthenics
Certified Functional Strength Coach
Rocktape FMT1, FMT2 & PMT Certified
Barefoot Training Specialist Certified
Pre and Post Natal Training
Schwinn Cycle Instructor Certified
Exercice in Stress Management
Mindset Performance Credential
CFX Certified